What TOM can learn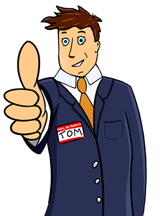 from Banking.
LMTE and LMPeople members are invited to this event on the 4th February, 2016 where London Market firms across the market, will discuss in roundtables the multifaceted Target Operating Model (TOM) project. Providing delegates with the opportunity to hear from Eurobase's Professional Services Director, Kevin Richmond, on 'What TOM can learn from banking'.
The event promises to answer questions such as:
Do we have the necessary experience to make the change effectively?
What can we learn from other industries who've been through the pain barrier already?
How do organisations align their new and existing technological ecosystems?
Do we have the skillset to effect IT change and realise a credible ROI?
What does a successful digitisation program look like?
What other technologies are we likely to need to ensure we can achieve operational efficiency?
If you would like more information on what Eurobase International Group can provide to the London Market, or if you would like to speak to any of our consultants, please get in touch by entering your details in the adjacent form.
To view the agenda click here and for more information on LMTE Club, visit their website: